About Huguenot Heritage
A Biblical education. For the French-speaking world. For free!
There are over 300 million French-speaking people in the world who are in desperate need of theological training. Huguenot Heritage is working to bring solid biblical education to church leaders, for free, right where they are, through video seminary courses in their own language.
Huguenot Heritage was founded in 2009 with the mission of equipping pastors and laymen through theological training. Soon after its founding, Huguenot Heritage formed a partnership with Third Millennium Ministries to bring their theological training curriculum to the French-speaking world.
Come help us plant an orchard!
Learn about how we are bringing theological training to the French-speaking world in this short video.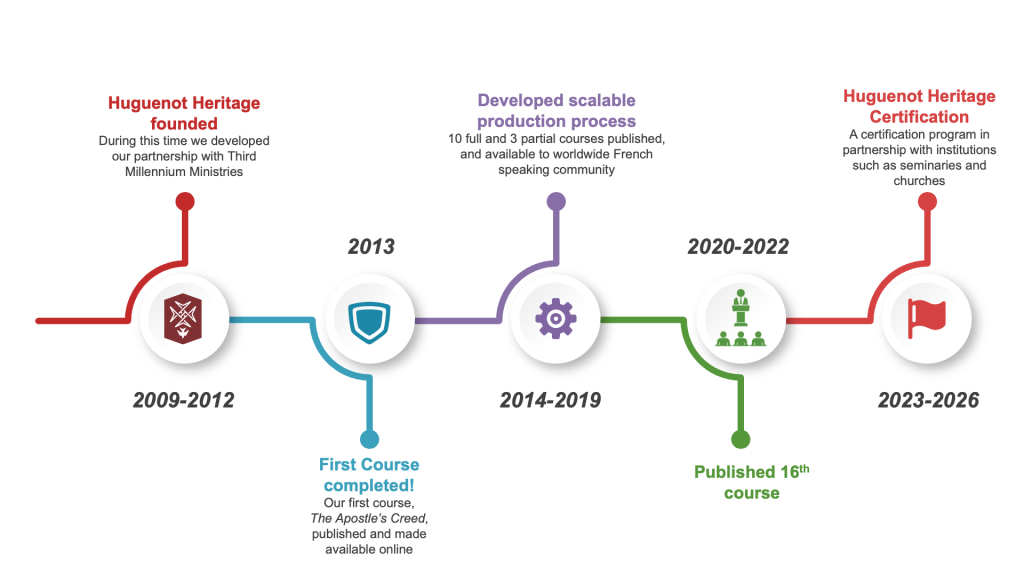 About Francis and Donna Foucachon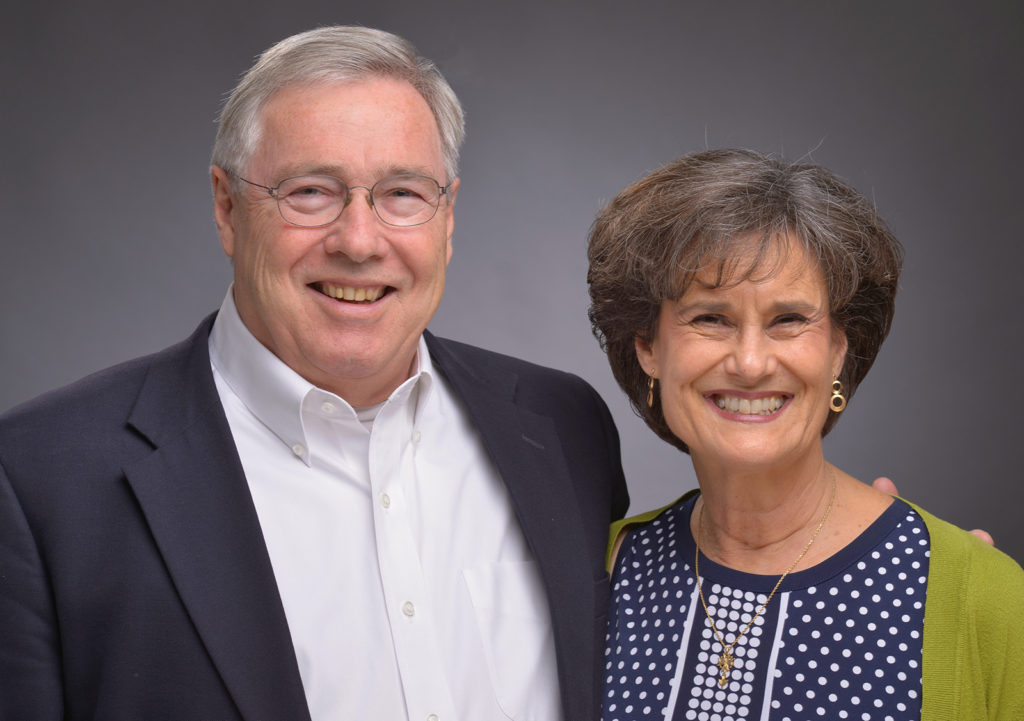 Born and raised in France, Francis was trained as a young man to be a chef in the elite world of lyonnaise gastronomy. After working in that field for seven years, he was mentored and trained for the pastoral ministry by a missionary church-planter. He moved to the United States after marrying Donna Rapacz, a high school French teacher from Florida, but they returned to France a few years later for Francis to attend the Reformed Seminary in Aix-en-Provence. During this time, he was part of a church-planting team with one of his professors, and helped start a French-speaking Christian school. After graduation, Francis was ordained as a minister in the Presbyterian Church in America. Under the auspices of the PCA, Francis and Donna and their five children planted a church in the suburbs of Montreal, Quebec and a church in Lyon, France. Francis completed the course work in the Doctorate of Ministry program at RTS Orlando, and was the Evangelism Explosion Director for Quebec.
Francis and Donna returned to the United States to be with their children as they went through college. To support his family during this time, Francis created a high-end French restaurant called West of Paris, which he sold in 2011 to return to full-time ministry. He is President of Huguenot Heritage, working in partnership with Third Millennium Ministries as French Project Coordinator, with the mission of training francophone church leaders worldwide.